04 Jan

Belly Fat & Inflammation Seminar Jan. 7, 2020

The time to take action is NOW! Welcome the new year…and new decade… with a commitment to get healthy and get your zest for life back! The first step is just a click away, register for our next free event: Belly Fat & Inflammation on Tuesday Jan. 7, 2020 and learn more about our proven and successful holistic approach that will put you on the path to HEALING.

Keep reading! Are you struggling with any of the symptoms listed below? If you are, and have tried medications, fad diets, or other quick fixes, but still see no results, the Thrive Functional Wellness Center team looks forward to meeting you!

This year, the happy, healthy, energetic life you deserve is within your reach!

Hello! My name is Dr. Grey A. Rappe, DC Certified Functional Medicine Practitioner and Co-Founder of Thrive Functional Wellness Center in La Quinta, CA. I invite you to join me on January 7 th at 5 pm for our free seminar on Belly Fat & Inflammation and how our holistic approach can help.

– – –
Space is limited so please RSVP now! Call us at 760 777-4177 or register using this link: https://www.eventbrite.com/e/belly-fat-inflammation-a-holistic-approach-tickets-86713591687
– – –

Most people do not realize that signs of inflammation are merely an indicator of a bigger health issue, which may include:

-Gut health issues

-Exposure to toxic chemicals over a long period of time

-Food sensitivities

-Sleep trouble

-Weight gain

-Autoimmune conditions

AND MORE

Common signs of inflammation include:

-BELLY FAT

-Depression

-Sleep issues

-Stubborn weight

-Hormonal imbalance

-Stress

-Anxiety

-Aching joints

-Swelling and bloating

-Feeling unwell or fatigued

-Having trouble concentrating and thinking quickly

-Skin issues, like rashes

-Stomach pain

-And more

You "survived" the holidays, now it's time to start living the happy, healthy, energetic life you deserve. This fun, informative, and useful lecture will focus on the underlying reasons that men and women struggle with belly fat and inflammation. If you are tired of putting band-aids on big problems, and want solutions, this is it!

REAL CLIENT TESTIMONALS. Check out our website for more client stories that are sure to inspire you!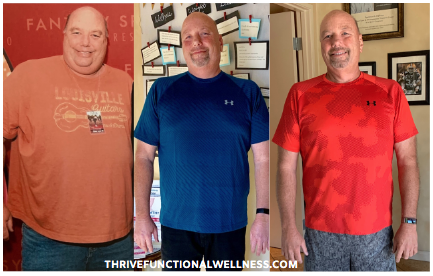 "When I started, I weighed 290 pounds, was pre-diabetic, had high blood pressure, no energy…I was just existing. Through the program I lost 104 pounds, I feel 20 years younger, my cholesterol, blood pressure and vitals are down and I feel like I've found my spirit!" – Jeff S.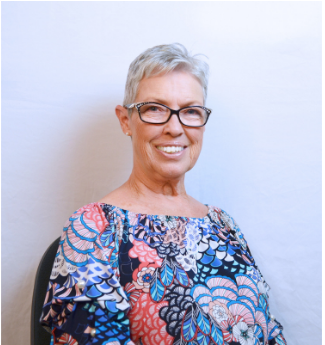 "I wanted to live my best life as I aged, and this program has helped me thrive. I've lost over 20 pounds, and I have so much energy! I feel vibrant and happy, thank you Thrive Functional Wellness Center!" – Lora M.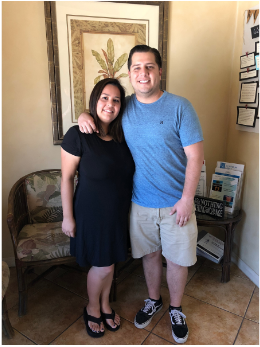 "I lived as a "sick" person for nearly 8 years. I was always tired, depressed, struggling with insomnia, acid reflux, and feeling hopeless. My doctors kept prescribing medications that didn't help, and I knew I needed to find help elsewhere. I attended a seminar at Thrive Functional Wellness Center, after listening to Dr. Rappe's talk, I took a leap of faith into the program and it saved my life. I lost weight, my acid reflux is gone, I'm sleeping properly, I have my zest for life back. Thank you Dr. Rappe and Lorrie!" -Edlin
Make 2020 your year to thrive!  Secure your seat at our free event today! Call us at 760-777-4177 or register using this link: https://www.eventbrite.com/e/belly-fat-inflammation-a-holistic-approach-tickets-86713591687